Cognitive Exercise Ideas for Seniors
In the months following Mom's passing, I found myself looking for opportunities where I could help other caregivers or volunteer my time helping people in similar situations to the one we had. After reaching out to a handful of places, I heard back from one – an adult daycare program sponsored by Meals on Wheels. I go once a week for four hours and buddy up with a client who is attending daycare. The adults there range from 55 years old to their 90s and all have some form of dementia, like Alzheimer's.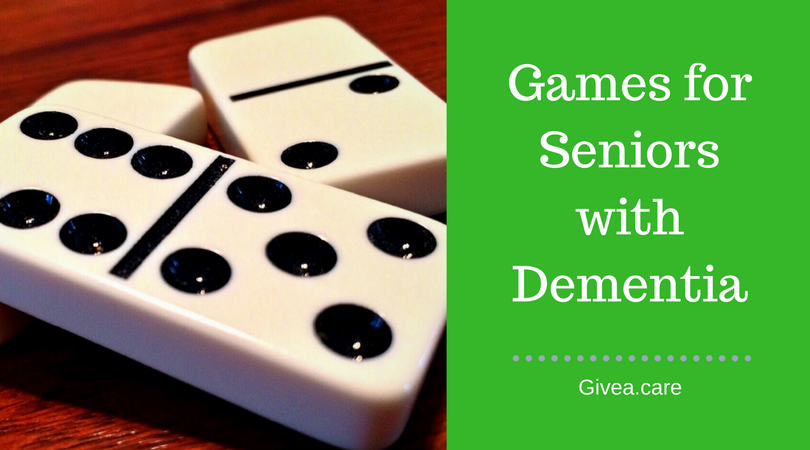 We do things like listen to music, dance, do seated exercises, make crafts, garden, and of course play games. I've seen how basic games provide not only fine motor skill exercise for adults with dementia, but how they stimulate cognitive thinking, problem-solving, and feelings of enjoyment too. Here is a quick list of games that are great for seniors with dementia:
Jenga – this novelty block building game requires players to hold small blocks, strategize the best way to pull out blocks and place them on top of the stack without knocking it over, as well as engage their own spatial awareness and visual perception (things that are often affected by dementia).
Bingo – bingo is always a fun way to win a prize, but it also requires players to use listening skills, pay attention, place small chips on a board, and engage cognitive skills that help them match what they're hearing with what they are seeing.
Scrabble – some seniors are simply scrabble-lovers. In addition to requiring the use of small muscles in the hands (fine motor skills) to pick up tiles and place them on the board, Scrabble also cues players to practice spelling and language skills. If you keep score, there's plenty of math and problem-solving involved as well.
Additional games that I have either seen seniors with dementia enjoy playing or have read about include:
Checkers
Dominos
Chess
Board games like Monopoly or Sorry!
Card games like Uno or Hearts
What games do you play with your aging parents (or other caree)?