Online Resources for Family Caregivers
Surprisingly I have found more resources for family caregivers since Mom's passing than I ever did while taking care of her. Part of it has to do with research for my job as a freelance writer in the health and senior care space; but, I have also discovered some resources in my efforts to find new homes for much of Mom's medical equipment and goods as well as in being volunteer at an adult daycare center.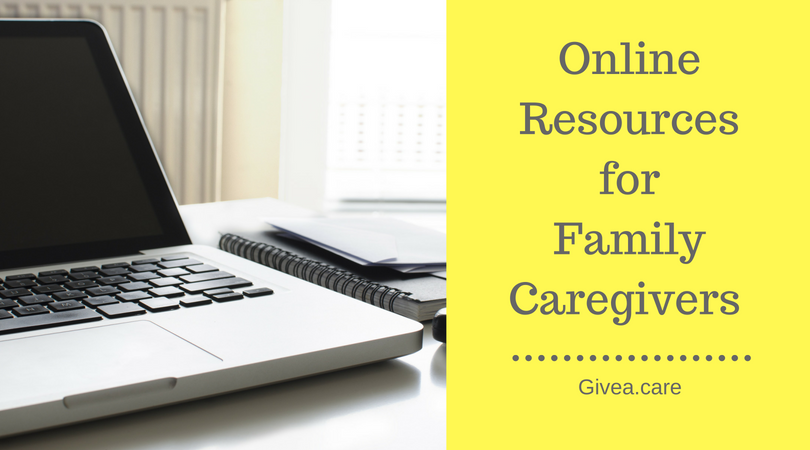 Here is a list of some of my favorite blogs, organizations, and online resources for family caregivers:
Websites/Blogs
Social Networking
DaughtersUnite.com – this website hasn't launched yet but promises to provide a unique social networking platform for the 20M+ daughters in the U.S. who are also caregivers. You can join their mailing list right now to be notified when they launch.
Facebook – there are loads of private groups and forums on Facebook in which you can connect with other caregivers and ask questions, vent, find support, and so forth. The ones I have found include Caregiver Space Community, Happy Healthy Caregiver group, Working Daughter group, Caregiver Collective group (for millennial caregivers), and Caregivers Hub Support Group.
You can also find lots of groups on Twitter and Youtube – more and more caregiving twitter chats, podcasts, and vlogs are showing up these days too.
Medical Information
In the age of the internet, so many medical questions I had were answered by sources on the internet. Yes, doctors can help, but truly educating yourself about a disease, condition, test, or treatment comes down to a LOT of reading. The thing is, not all medical sites are created equal. Some of the top authorities I relied on included: