Work from Home Ideas for Caregivers
Since I have taken care of Mom full-time since I graduated college,  I've only ever worked remotely (from home). I've transitioned through roles for a handful of companies including customer support associate, ad operations manager, marketing manager, social media manager, copywriter, content specialist, fulfillment manager, and now freelance writer and consultant. I have taken meetings from dawn 'til dusk, and worked more late nights and weekends than I'd like to admit to, simply trying to balance Mom's care with what my job asked of me.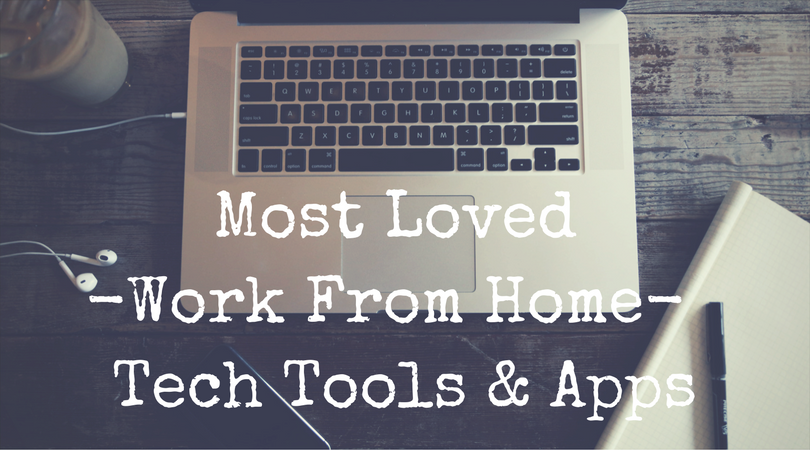 I recently had the opportunity to share some of my top tips for working from home while being a caregiver on WorkingDaughter.com. These tips included:
Stick to a schedule – Just like you stick to a structured schedule for your caree/loved one, having your own schedule for daily work tasks will be beneficial to keeping you on track and reliable to your team members.
Don't forget to eat – Too often have I found myself 2 in the afternoon feeling light headed and shaky and realizing I hadn't eaten a darn thing all day because I was busy working or taking care of mom. I try harder to eat a substantial breakfast in the morning now (cereal with fruit, eggs with toast, etc) and snack throughout the day until dinner.
Get a headset – I learned the hard way what years of cradling your phone between your ear and shoulder will get you . . . a messed up spine and a big chiropractor's bill. Headset and earbuds are a must for taking meetings!
Don't ask for chaos – Because life was already so chaotic working full-time and taking care of Mom, it was difficult to slow down when things well, slowed down. Recognizing when I was making work for myself instead of taking it easy finally helped me relax and learn how to enjoy the days that we're insanely busy.
Communicate with colleagues – At any of my jobs, my employers and clients have always known that I am a full-time caregiver and that Mom comes first. Communicating this regularly as well as being crystal clear about schedules and open hours made handling lots of work relationships much easier.
Check out the rest of my guest post on WorkingDaughter.com here >
Free Tools for Connecting Remote Teams
Going on 10 years of working from home and caregiving, I've definitely picked up my list of favorite tools and apps to help you stay connected with colleagues near and far, as well as to generate more efficient and productive work. Check out some of my expert picks:

Instant Messaging During the Day – Skype, Slack
Google chat simply doesn't cut it these days. All the teams I have worked with have all used Skype and/or Slack to successfully maintain individual and group chats/conversations.

Live Video Chatting – Skype, Google+ Hangouts
Skype is also a fairly reliable go-to service for placing free calls over wi-fi with or without video. I've used Google+ Hangouts a couple of times and it is interesting because it flashes to the face of each person on video as they speak.
Live Conference Calling – Skype, Join.me, GoToMeeting, UberConference, Zoom
For the longest time, my previous company used GoToMeeting mostly successfully for our weekly meetings. Everyone could call in or join from their computer, you could switch between presenters and share screens too. UberConference was even easier because it didn't require any pins or ID's, and very clearly indicated who was speaking at the time. Zoom I did once with a couple clients and it offered similar interfacing. Join.me I loved when I worked in sales and needed to simply share a screen on a meeting where we were all called in on someone else's conference line.
Clocking In/Tracking Hours – HubStaff, Ontheclock
As a freelancer now I have to clock in to track the hours I am putting in on work and projects. One of my clients uses a less expensive tool called OntheClock that simply lets you select what you are working on and clock in and out from your browser.
A more advanced service a different client is using is called HubStaff. You can login in your browser but also download the app to your desktop to make clocking in and out easier. It tracks your activity with silent screenshots while you are working and even measures how 'active' you are based on mouse movements and key strokes.
File Sharing – Google Docs, Dropbox
When in doubt, Google Drive. Most of the freelance writing I do is in Google Docs which makes it easy to upload or create documents and share them with others (same for spreadsheets). Dropbox was used by a previous team I was on, mostly successfully, except when technically challenged people had trouble syncing their files or managing their storage. Other project management tools let you upload and share files including Slack and Trello.
Thanks for checking out these work from home tips and ideas from Give a Care. Do you work from home while caregiving? What are your go-to tools and apps?