New Soup! | Family Caregiver Meal Tips
I follow a handful of vegetarian and vegan bloggers for recipe ideas and meal inspiration. My husband and I were both vegetarians before we even met, and by default, once we started taking care of Mom together, more and more of her food became vegetarian as well, especially because of her dysphagia.
I discovered loads of interesting, fresh ways to incorporate whole fruits and veggies into Mom's blended meals over the years, whether it was steaming kale and tossing it into smoothies or roasting squash and incorporating it into a variety of soups.
In my never-ending search for delicious eats I can make at home and experiment with, I have been reading more and more about soaking cashews and blending them for sauces, soups, and baked goods. The fatty component of cashews and their naturally softer composition make them super easy to emulsify and they create this nutty, creamy, almost weightless addition which can replace creams, milks, butters, and other dairy products in common recipes.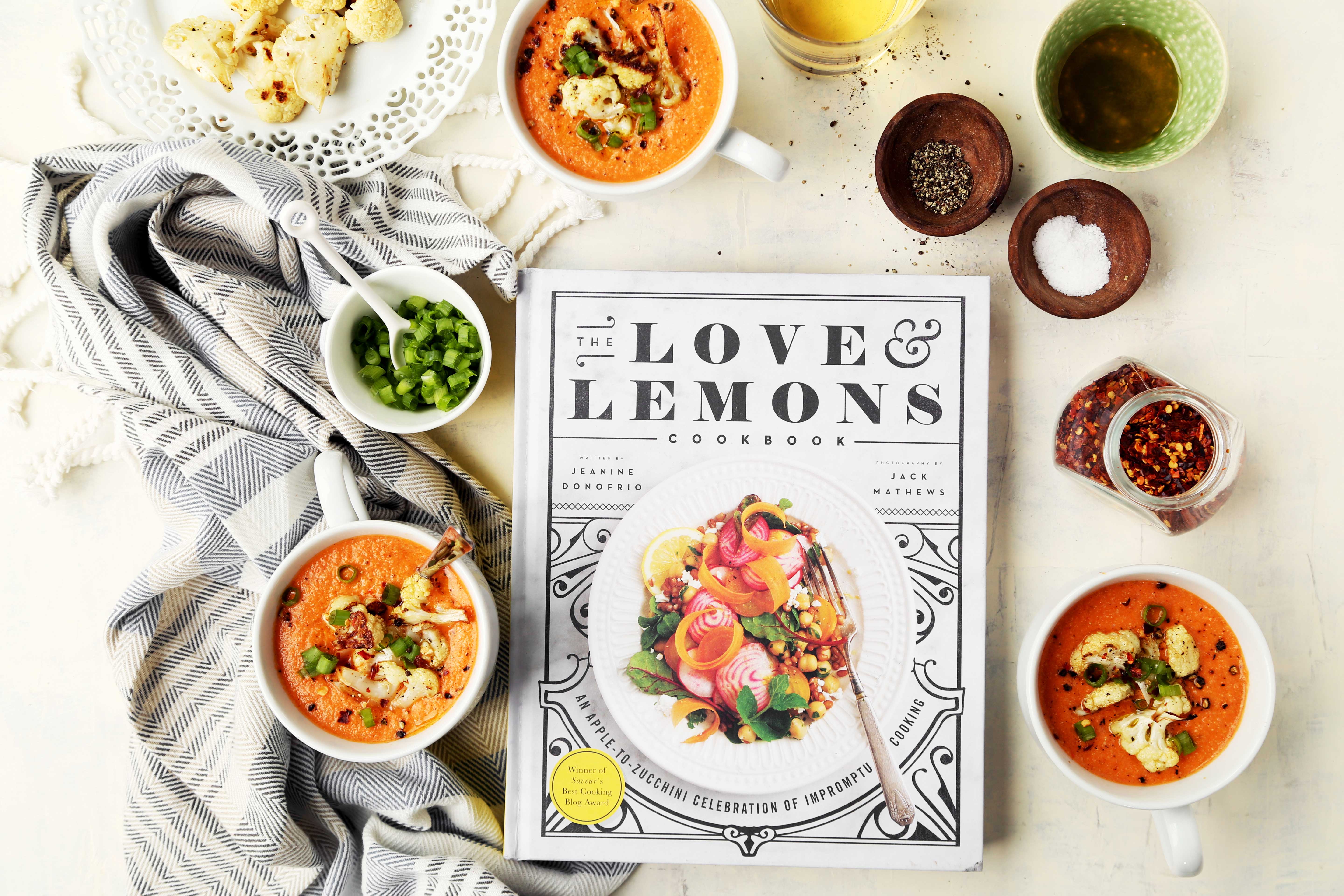 One of my favorite bloggers, Love and Lemons, has this incredible roasted cauliflower and red pepper soup recipe which uses soaked cashews. Savory additions of roasted garlic, cumin, coriander and spicy cayenne bring this soup to life and with no dairy, gluten, or soy, it's a real hit for those with dietary restrictions.
Check out the recipe from Love and Lemons (on TheCandidAppetite.com) over here >
And note, I've read that you should soak cashews for 3 to 4 hours or overnight if possible prior to blending. Or you can speed things up by bringing a pot of water to boil, adding the cashews, and removing from the heat – letting them sit for an hour before blending, voila!
What can a recipe like this do for a loved one you care for? In addition to being easy (and delicious!) to eat, it offers generous nutritional value in the form of protein and Omega-3's from the cashews, vitamin C from the bell peppers, and iron, magnesium, and calcium from the cauliflower. Not to mention, healthy calories and a fun, spicy addition to a weekly menu.
Soups are also a super way to "cook ahead". Oftentimes, I will make a full recipe that could serve 4 or 6 and freeze any leftovers. Then, in the coming weeks, you can have a meal already prepared that you simply need to remember to defrost.
For more soup and stew ideas that blend well, check out this post.